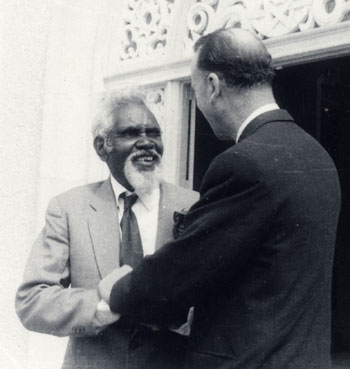 The first Aboriginal and Torres Strait Islander Baha'is joined the Baha'i community in the 1950s, especially in South Australia and the Northern Territory. Early connections were made in Murray Bridge and Renmark (South Australia); Alice Springs and Darwin (Northern Territory); Brisbane and Mt Isa (Queensland); and La Perouse in Sydney, New South Wales.
One of the most well-known Aboriginal Baha'is from this time is Uncle Fred Murray of the Mining Yirkala people in Western Australia. In 1963, Uncle Fred was a speaker at the first World Congress of the Baha'i Faith, held at the Royal Albert Hall in London. He and fellow Baha'i, Howard Harwood, collaborated to produce a pamphlet telling Uncle Fred's life story in his own words, hoping this would increase understanding and contribute towards reconciliation between Aboriginal and non-Aboriginal people.
In 1967 Queenslander, Elizabeth Hindson, then known as Betty Anderson, became the first Aboriginal person elected to serve as a member of the National Spiritual Assembly of the Baha'is of Australia. She too had attended the World Congress in London four years earlier. Today she continues to contribute to the community by serving on the Baha'i administrative body in her locality.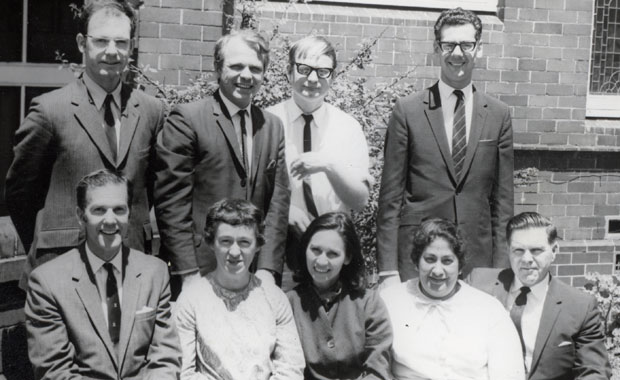 The oneness of humanity is a core teaching of the Baha'i Faith. It was this principle as well as the teachings on justice and the life stories of Baha'u'llah and The Báb which attracted Indigenous people to the Baha'i Faith in Australia.
Know ye not why We created you all from the same dust? That no one should exalt himself over the other … Since We have created you all from one same substance it is incumbent on you to be even as one soul, to walk with the same feet, eat with the same mouth and dwell in the same land…

Baha'u'llah, Hidden Words, Arabic no. 68