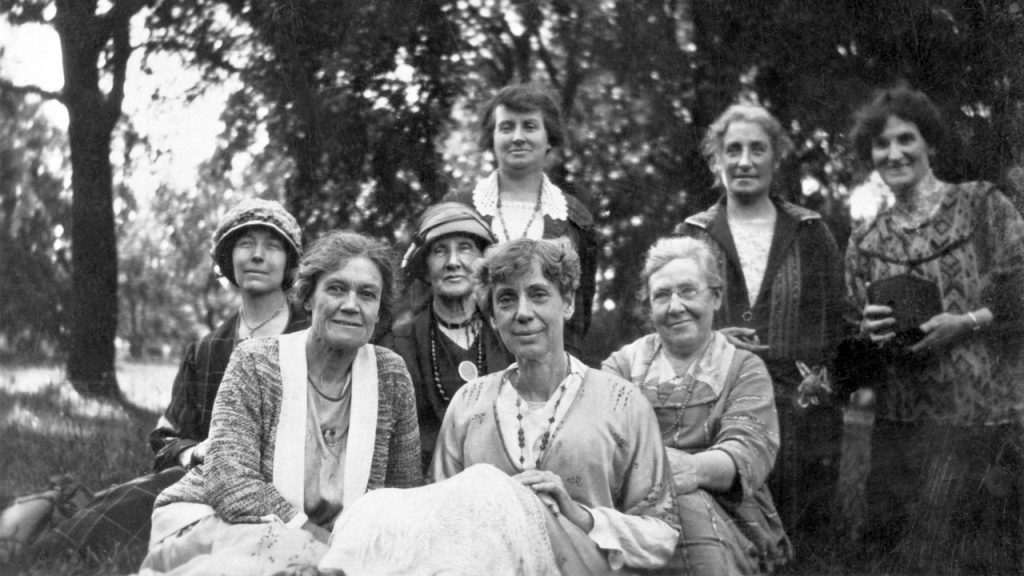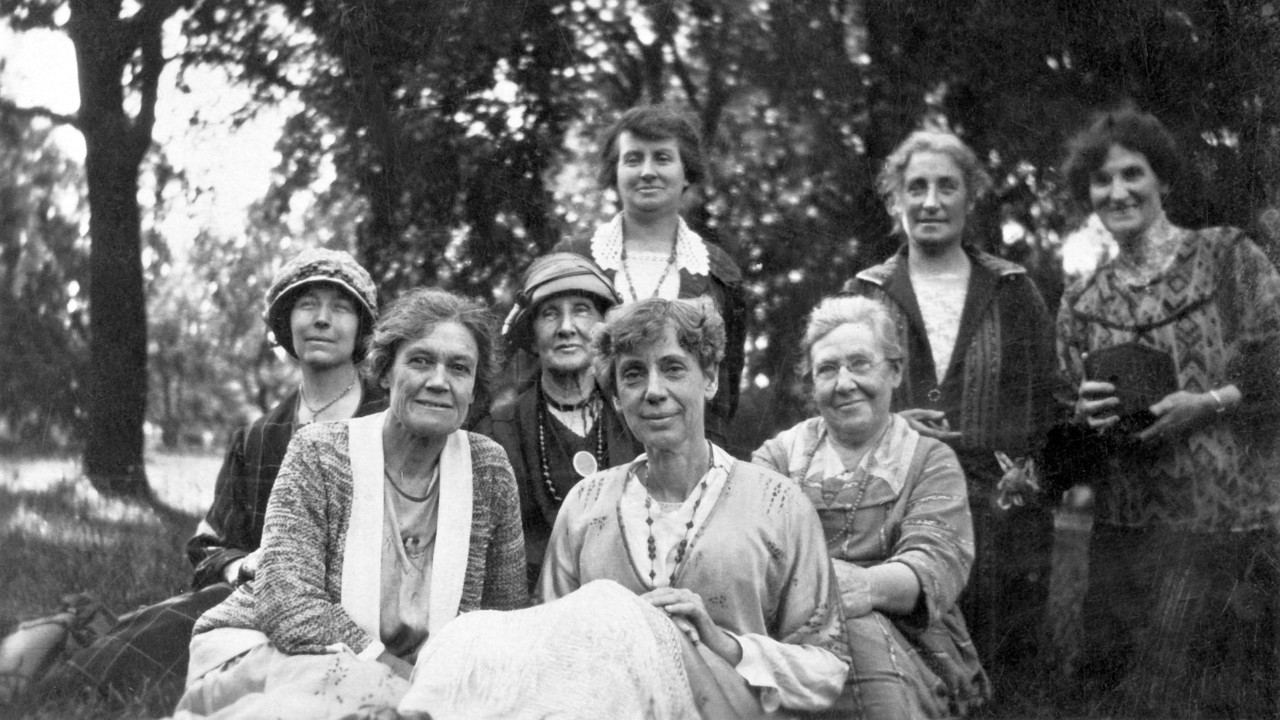 The message conveyed by Hyde and Clara Dunn found a ready audience among those searching for spiritual alternatives in the wake of the horrors of the Great War. Many early Australian Baha'is heard about the Baha'i Faith at gatherings of the New Thought movement, the Theosophical Society, and at similar settings.
First Australian Baha'is
Oswald Whitaker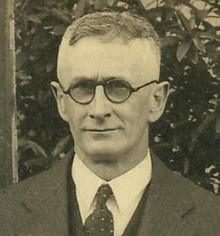 The first Australian to join the Baha'i Faith was Oswald Whitaker, an optometrist, who met Hyde Dunn during a business trip to Lismore. Gifted some Tablets to read from the Baha'i writings, he responded: "Every line is an evidence of truth". Oswald Whitaker's home in Sydney hosted many Baha'i gatherings and visitors. He served as a member of the Baha'i national governing body, including as Vice Chairperson, from 1934 up to his passing in 1942. One of his fellow members wrote: "He had a rare gift of friendship, constant and deep, which communicated itself, even to strangers, as a benediction of goodwill. He never spared himself when duty called or the opportunity of extending a helping hand presented itself."
Effie Baker
The second person, and the first Australian woman to become a Baha'i, was Euphemia (Effie) Baker from Goldsborough, Victoria. She met Clara and Hyde Dunn and became a Baha'i in Melbourne in 1922. Fellow Victorian Ruby Beaver became a Baha'i soon after.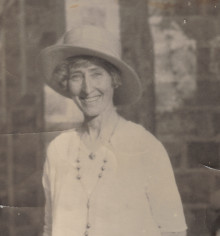 A pioneering Australian woman photographer and model-maker, Effie Baker travelled to the Holy Land on pilgrimage in 1925, together with the first New Zealand Baha'i pilgrims. Intending to be away a few months, she was invited by Shoghi Effendi to stay on as hostess of the Western Pilgrim House at the Baha'i world centre in Haifa where she remained for 11 years, assisting with photographic work and serving as first keeper of the Baha'i International Archives.
In 1930-31 she travelled for eight months through Iraq to Persia to make a photographic record of sites and relics associated with the origins of the Baha'i Faith. She often had to take photographs surreptitiously, veiled in a chador, and develop them overnight in a makeshift darkroom, before moving on to the next destination. Her photographs were published shortly thereafter to illustrate The Dawn-Breakers: Nabil's Narrative of the Early Days of the Baha'i Revelation.
Effie Baker returned to Australia in 1936, and later moved to a small flat at the Baha'i national headquarters at Paddington, Sydney, once again acting as hostess and taking care of the archives. She passed away in 1968 and is buried in Mona Vale Cemetery.
Some Other Early Australian Baha'is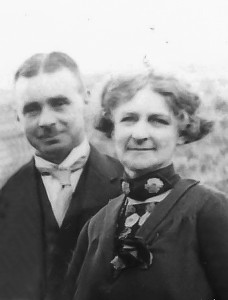 The first South Australian Baha'is were Percy and Maysie Almond, who heard Hyde Dunn speaking in Adelaide in 1923. After hearing his talk, Percy turned to his wife and said "This is it." They had found teachings that answered their questions, and embarked upon a lifetime of service to the Baha'i community that continued into the 1960s.
Percy and Maysie helped establish the first local Baha'i governing body in Adelaide in December 1924. They contributed to the growth of the Baha'i community in many localities including Melbourne, Bowral, Murray Bridge and Burnside. Percy Almond was elected as a member of the first Baha'i national governing body, on which he served from 1934 to 1937.
Tasmanian nurse Gretta Lamprill became a Baha'i early in 1924, after hearing a talk by Hyde Dunn in Hobart. She later recalled: "Then and there, with the whole of my inner and outer being, I dedicated my life to Baha'u'lláh and the Baha'i Faith." For many years the only Tasmanian Baha'i, she helped establish the first local Baha'i governing body in Hobart in 1949 and served as its inaugural secretary.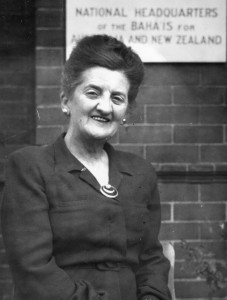 From 1942 Gretta served as a member of the national Baha'i governing body. In 1953, she was among five of its members who left Australia to help establish Baha'i communities in the Pacific. She and Gladys Parke became the first Baha'is in the Society Islands (now French Polynesia), only returning to Australia permanently after a Baha'i local governing body was established in Tahiti. She resettled in Tasmania, where she supported Baha'i communities in Hobart, Devonport and Launceston.